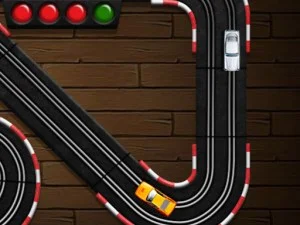 Slot Car Racing is a HTML5 Racing game.Are you ready to revive the best days of your childhood?Play solo choosing between "Quick Race" or "Challenge" mode across 4 degrees of difficulty.Or challenge a friend in 8 tracks of increasing difficulty!

How to Play?

Click you controller car to accelearate your slot car!
Slot Car Racing : How do I find similar games?
2 player car drive driving games racing retro slot
Slot Car Racing

: Watch Walkthrough