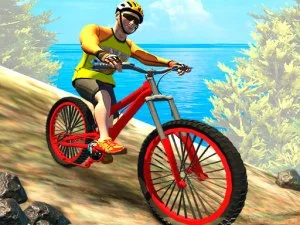 MX OffRoad Mountain Bike is extreme descenders riding game! Enter the big world of extreme downhill experience! Ride your bike despite the rough terrain, high ramps, cliff edges and fog… Try to get to the checkpoints to complete the levels!

How to Play?

Game Controls:
Player 1: "W,A,S,D"
Player 2: "ARROW KEYS"

If the bike gets stuck anywhere, use the re-spawn button. (or use "R" key)
MX OffRoad Mountain Bike : How do I find similar games?
2 player 2-players action adventure bike boys crazy mountain offroad race racing
MX OffRoad Mountain Bike

: Watch Walkthrough