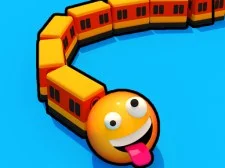 Trains.io 3D is slithering train game in 3d world. Become the grand trainin game by eating others and grow longer. Collect screws and toolboks to grow faster. Good Luck

How to Play?

Click to boost on desktop. Double tap to boost on mobile.
Trains.io 3D : How do I find similar games?
.io 3d archer arena car imposter slither slither.io slithering snake snake.io train trains worm
Trains.io 3D

: Watch Walkthrough